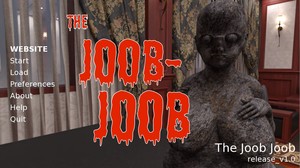 Date: 13.11.2020
Language: English
Version: 1.4
Censored: No

Info:
From the twisted mind of Pixieblink, creator of THE PROFESSOR REMASTERED
You're just an average guy who's father passes away and leaves him a house, some money and a weird old statue.
This game is heavily animated.
v1.4
Cathy updated – Peek through her window at night, talk to Mel.
Viola updated – Another Red Dahlia photo shoot. With branching paths.